We're glad you found us! We understand that you're looking for more than just a marketing or creative job – you're looking for a career. And we're always looking for good people to help us serve our clients. To learn more about who we are and what we do, visit the Services section of our site, read some of our Employees' Stories or check out our list of FAQs.
No Jobs Available At This Time
Sorry, there are no jobs currently available for this location. Please come back soon, or contact us with inquiries.
@work
As the Director of Talent Strategy, Scott is driven to pay it forward every day. Early in his career someone gave him a chance, helping him bridge his skills and ambition into an opportunity that was mutually beneficial for his career and the company. This is his daily motivator at Liaison.
He harnesses the power of his training in mechanical engineering and commercial art to herd creative cats on the daily. Scott has a wide range of experience as a metaphorical shepherd, working in a variety of roles including Creative Director in Educational Publishing, consulting with National Geographic School Publishing, and Project Management with Industrial Designers at Dell.
@life
Scott followed his brother from the frigid plains of Minnesota to Austin, and has been here ever since. At home Scott actually herds two kids and two cats. He volunteers with E4 Youth, an Austin-based organization that connects underserved students in the area to multifaceted creative industries. In his spare time he enjoys road biking, long boarding, and can often be found sketching and dabbling in silk screening.
@work
Sam is a man of many talents. By day, he works alongside the director of talent strategy to build jobs and hire ideal candidates for a range of design, video, project management, e-marketing, and other opportunities. He helps clients by providing talent strategy, managing the selection process for building marketing and creative teams, providing labor market insights, and helping to design optimized talent engagement solutions.
@life
By night, this Michigan native is a professional musician. Since 2001, he has performed, composed, arranged, and recorded with several bands including Sam Arnold and the Secret Keepers and Opposite Day. He's a vocalist, guitarist and bassist. With a limitless love of all genres of music – from heavy metal to Turkish folk music – Sam is the human Spotify of the Liaison office, notifying his peers of the latest and greatest tunes to suit their interests. When he isn't at Liaison or gigging or chilling with his cats, he enjoys international travel with his wife and hanging out in their East Austin neighborhood.
Never miss a new creative job or marketing job opportunity!
Want to be notified whenever we post a new creative job or marketing job opportunity? Fill out this form and you'll be among the first to know about it!
Our Culture
The creative spirit exists within all of us! Whether you're a graphic designer or a marketing project manager or an event planner or a marketing analyst, we know that your creative passion defines you. You're an artist, a musician, a poet or a dreamer. We honor and celebrate that because we're cut from that same cloth. So when you're looking for marketing or creative jobs in Austin, Texas, St. Paul, Minnesota, or beyond we hope you'll consider joining our great team!
Our People
We're an odd bunch, infused with creative passion and the desire to serve our clients and our fellow Liaisonians every day. This commitment comes from the very top of our leadership and permeates every level of the company. Our passion for service unites us.
EMPLOYEE STORIES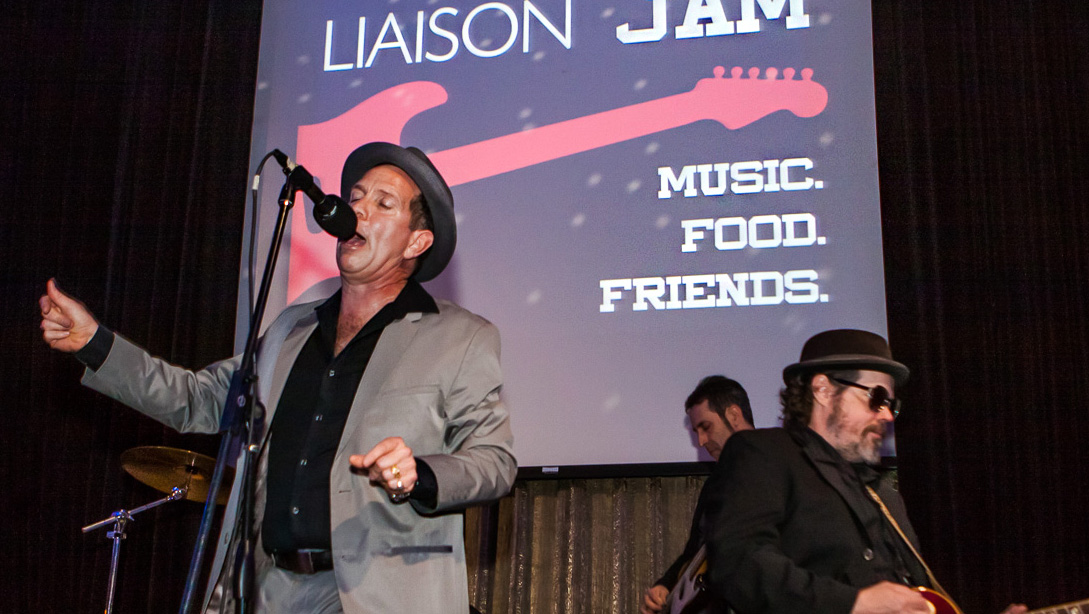 Our Benefits
We understand that your career is about more than just a paycheck. You want the added security that comes from having a full employee benefits package, including top-notch health insurance, paid leave, disability coverage and retirement plan. That's what you'll get from Liaison – plus some pretty great parties!
Our Community
Liaison is proud to be a long-time member of Austin's vibrant creative community. And like any good community, it requires a solid investment in order to grow and thrive. That's why we support the Austin Advertising Federation, AIGA Austin, and E4 Youth, a great local non-profit that's working to help underserved youth identify and pursue pathways to careers in the creative arts industries. Learn more about our community involvement here.