LIAISON'S EMPLOYEE STORIES
We're full of characters, success stories, and growth opportunities.
JOIN OUR TEAM
WE ARE FAMILY. (KINDA CLICHÉD, BUT TRUE.)
"Liaison definitely feels like a family, and it's very much due to the fact that we have such amazing coworkers and leads!"
J. M. – LIAISON MARKETING PROJECT MANAGER
FORTUNE 100 ACCOUNT
"It has been great working for Liaison on a large global account because I am able to expand my skill sets by interacting with the many different lines of services and functions. My Liaison teammates help me navigate through the matrixed organizations and provide extra hands when the workload ramps up. I feel like I can call on my Liaison co-workers whenever I need to brainstorm ideas or when I have any questions. There's always someone there to help out."
A. A. – LIAISON PROJECT MANAGER
FORTUNE 50 ACCOUNT
"Liaison is a wonderful company to be a part of. I love the vibe and atmosphere of our small creative group and at the same time, I really enjoy working on large-scale projects for our corporate client. The best part about Liaison is getting this corporate experience while not getting lost in the corporate machine. It's the best of both worlds."
C. F. – LIAISON CREATIVE TEAM
FORTUNE 100 ACCOUNT
"My career in marketing and advertising spans over 15 years, working for medium to large advertising agencies and media organizations on high-profile national, and multi-national accounts. My experience with Liaison really stands out as one of the best professional experiences of my career. Right from the very first interview, I felt like I was joining a great team – a family that is genuinely invested in my personal and professional growth and development. Compared to my previous experiences on large multi-national accounts where navigating your way through the complexities of a large organization can be a long and complicated learning process, the transition into my new role at Liaison was smooth and seamless. From colleagues to upper management, you can count on the support and tools needed to get the job done and succeed in your career. Add to that a flexible and professional environment, competitive salaries and benefits, fun company outings, and a great work-life balance, and I can honestly say Liaison is one of the best companies to work for."
K. F. – LIAISON PROGRAM MANAGER
FORTUNE 50 ACCOUNT
"Simply put, Liaison has my back. From the hiring process to onboarding and well into my employment the Liaison team has been so very helpful and extremely nice. I know I can always count on them."
E. G. – LIAISON PROJECT MANAGER
FORTUNE 500 ACCOUNT
"I can't say enough great things about Liaison! Each and every person in the company is a sincere pleasure to work with and they clearly look out for your best interest from the get go. They are reliable, professional, honest and extremely committed to my success. As far as the benefits and 401k options Liaison offers, in my opinion, they are without a doubt among the best I have had in my career. Overall, Liaison is one of the most solid companies around – a true gem."
A. T. – LIAISON GRAPHIC DESIGNER
FORTUNE 500 ACCOUNT
"I love Liaison's positive and welcoming atmosphere and I can always count on the dedicated and professional Liaison staff for anything. The company shows its commitment to its employees with great employment benefits including paid health insurance, competitive paid-leave program, and retirement plan. They have ROCKING parties that bring all of the Liaisonians together as one big family. As President of the company, Dave has direct contact with all of the employees and he really makes us feel like we are a part of something great!"
L. G. – LIAISON PROJECT MANAGER
FORTUNE 500 ACCOUNT
Our Culture
The creative spirit exists within us all. Whether you're a designer or a project manager or an event planner or a marketing analyst, we know that your creative passion defines you. You're an artist, a musician, a poet or a dreamer. We honor and celebrate that because we're cut from the same cloth.
Our People
We're an odd bunch, infused with the desire to serve our clients and our fellow Liaisonians every day. This commitment comes from the very top of our leadership and permeates every level of the company.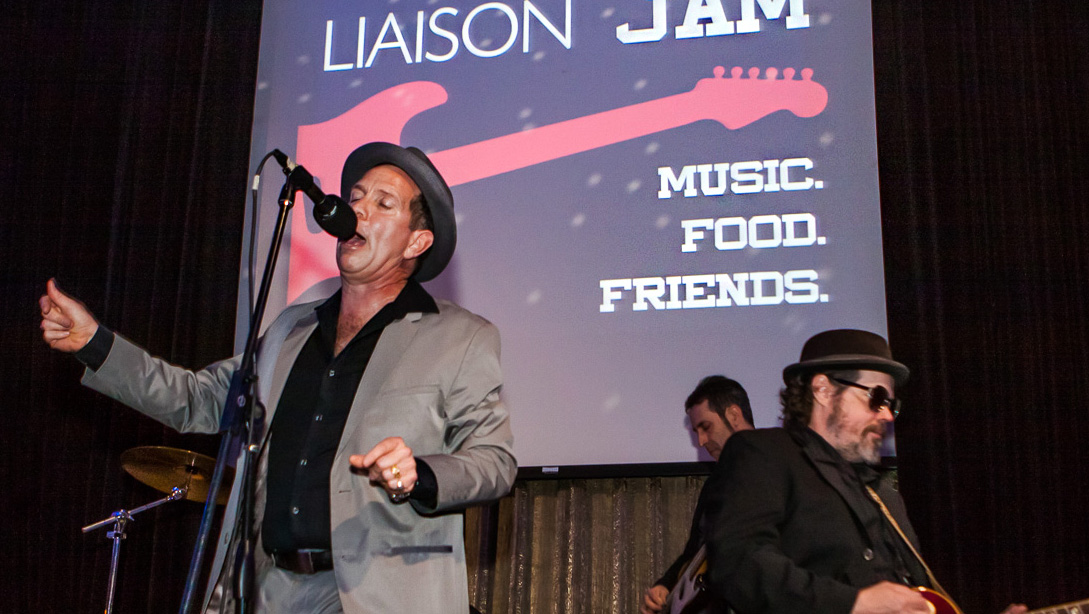 Our Benefits
We understand that your career is about more than just a paycheck. You want the added security that comes from having a full benefits package, including top-notch health insurance, paid leave, disability coverage and retirement plan. That's what you'll get from Liaison – plus some pretty great parties!